Comic Projekt: Cynthia and the Rabbit Skulls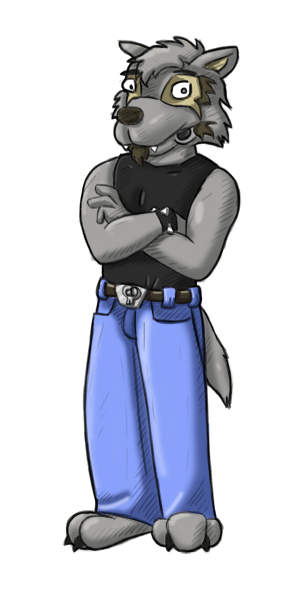 Wolfi, der Chefmechaniker in Cynthias Werkstatt unterhält alle Fahrzeuge (Und manchmal auch etwas mehr) für den Lieferservice und stellt sich häufig etwas tollpatschig an. Doch bringt er seine Vorhaben stets zum Ziel und vermag sich mit seiner grossen Klappe auch gegen andere Meinungen durchzusetzen.
Entgegen aller Vorurteile ist er äusserst hilfsbereit und loyal.