Comic Projekt: Cynthia and the Rabbit Skulls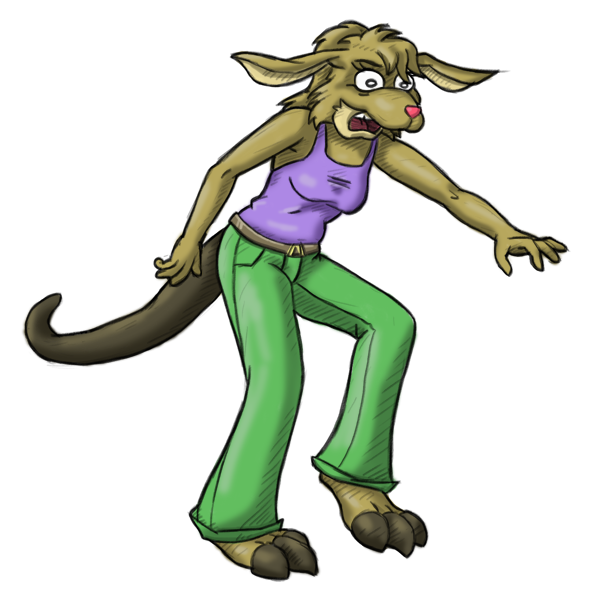 Teresa ist Cynthias sowie Clares Schwester und die jüngste der drei. Sie hat einen langweiligen Bürojob in der Stadt, hilft aber ab und zu mal in Cynthias Betrieb aus.
Das ihr Job sie völlig unterfordert, erkennt man daran, dass sie gerne mal einen dummen Streich anzettelt und für jeden Blödsinn zu haben ist. Denn anders als ihr Name vermuten lässt, ist sie alles andere als heilig.